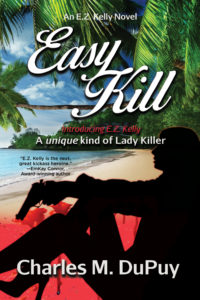 EASY KILL is my first suspense/mystery in a series featuring EZ Kelly. EZ is a tough young woman who gets herself into dangerous situations, [Read More]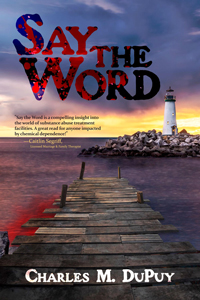 SAY THE WORD is my second suspense novel, due to be released by the end of January. It's a stand-alone suspense novel featuring Jim Booker, a young physician assistant who takes a job in a substance abuse treatment unit in Maine. When he discovers the terrible sexual abuse many of the patients have undergone. [Read More]
My second EZ Kelly suspense novel, EASY SAVE, is scheduled for release in late spring of 2019. EZ becomes involved in the search for a young girl who's been abducted and shipped off to become a sex slave. It's a race against time as she tries to find and rescue the young girl before it's too late. Once again, EZ calls on her sharp wits and her masterful combat skills to counteract the evil forces she must face. Her search takes her from Florida to Georgia, and on to Ohio, where events come to a dramatic end, or so she thinks. Vengeance rears its ugly head at the end. EASY SAVE brings you healthy portions of romance, adventure, humor, murder and mayhem, and large portions of suspense throughout.
---
EASY KILL is available through my publisher at www.Writtendreams.com/store, as well as at www.BarnesandNoble.com and Amazon.com, in hard cover, soft cover and e-book form. You can also order it at Walmart.com as soft cover or e-book for pickup at your store of choice.
THE FIX is available for pre-order at the publishers, http://www.WrittenDreams.com/store.